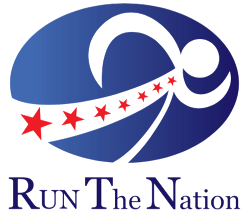 "RUN THE NATION" Please Help Fund This Worthy Cause With Lisa !!
Lisa Smith-Batchen has used her gift of running incredibly long distances to raise millions of dollars for various organizations throughout the world. The Dreamchaser Foundation, Inc. is a 501(c) 3 non-profit organization established by Lisa to support her humanitarian efforts on a global scale. Please help her continue to make a difference in the world by donating. Every donation matters and no amount is too small as she works to change the world one step at a time. Your financial contribution to the Dreamchaser Foundation supports fundraising efforts by covering the operational costs for RUN The Nation project and its entire support crew.
This undertaking requires support vehicles, fuel, lodging, insurance and communication and GPS tracking equipment, among other things. Lisa and the support crew consume a ridiculous amount of calories daily. Hydration, athletic gear and medical supplies for 12 are required to cover the 3,100 miles; the logistics for RUN The Nation are mind boggling.
We appreciate your generosity and again, every donation makes a difference.
From the bottom of our hearts we thank you…Lisa & Team RUN The Nation
No amount is too big or too small. You could use paypal for a donation:
or mail a personal check. If you have any questions or need our address, please contact us.
Donations to the project are tax deductible.
These are some other ways that you can participate:
Gas cards, food gift card, grocery store gift card (ex: Walmart, Subway, Target)
Frequent flier miles or airline ticket donation
Rewards or points for hotel rooms
Consider asking your business or place of work to become a monetary sponsor
Connect us with your company or organization that supports projects like this
Connect us with a company that has a product or service that would benefit from an alliance with Run The Nation.
Share a personal donation